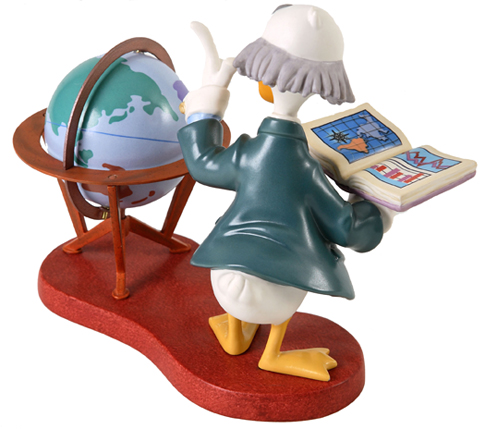 Ludwig von Drake is Donald Duck's eccentric uncle. His first appearence was hosting the first episode of the television show Walt Disney's Wonderful World of Color on September 24, 1961. He went on to host 18 more episodes of the show.

Professor von Drake, an Open Edition release marks his WDCC debut and one of the first 2007 sculptures to bear the 2007 production mark, Captain Hook's hook.

This new backview angle shows the detail of the two pages in the book that Professor von Drake is holding, the attention to detail that we've come to expect from the WDCC. The globe is made of porcelain, the stand of various metal components and actually spins!

"Didactic Duck" has a SRP of $175.00 US and was sculpted by Bruce Lau.